Buddy Pokemon
From Pokemon Go Wiki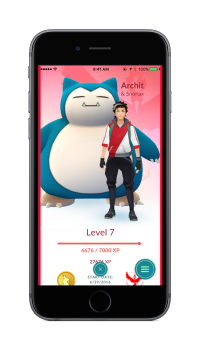 General Information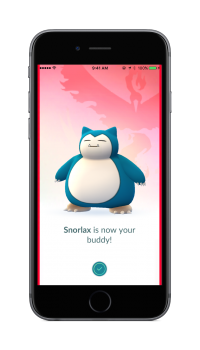 Code for a Buddy System was discovered recently (0.35.0 update). Buddy system allows one of your Pokemon to become a follower that would register the distance it has traveled with you similar to an incubating Egg. After a certain distance traveled, the Pokemon will grant Candy for that Pokemon. It allows trainers to generate specific candies by just walking with a specific Pokemon.
Buddy Pokémon will appear alongside your Trainer avatar on your profile screen. Buddy Pokemon cannot be traded nor transferred. You can change your Buddy Pokemon at anytime.
Trivia and Easter Eggs
If you walk 10km or more with Pikachu as your Buddy Pokemon, it will be on your shoulder similar to Ash and his Pikachu in the Anime.
Distance and Size For Each Pokemon
By traveling amount indicated in the Buddy Distance, players will get at least 1 and sometimes 2 Candy.