Umbreon
From Pokemon Go Wiki
For more Pokemon Go information, trading and discussion, check out our Forum
Umbreon is a dark type Pokemon.
Hidden Stats
Moves
Standard Moves
Special Moves
Old Moves
Evolution

25 Candy -->

OR

OR

OR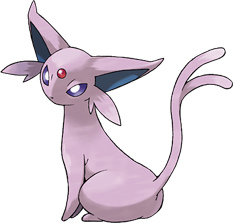 OR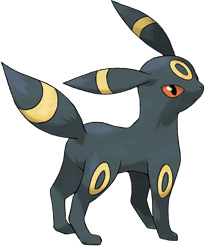 You can force your Eevee to evolve into Espeon by naming it Tamao. Only works once.
To acquired Umbreon, Buddy with your Eevee and walk 10km with it and acquire 2 Candy. Then evolve it during NIGHT time. Make sure the Eevee is your Buddy when you evolve it!
Strengths and Weaknesses
Strengths
Weaknesses
Acquired By
????
Additional Information